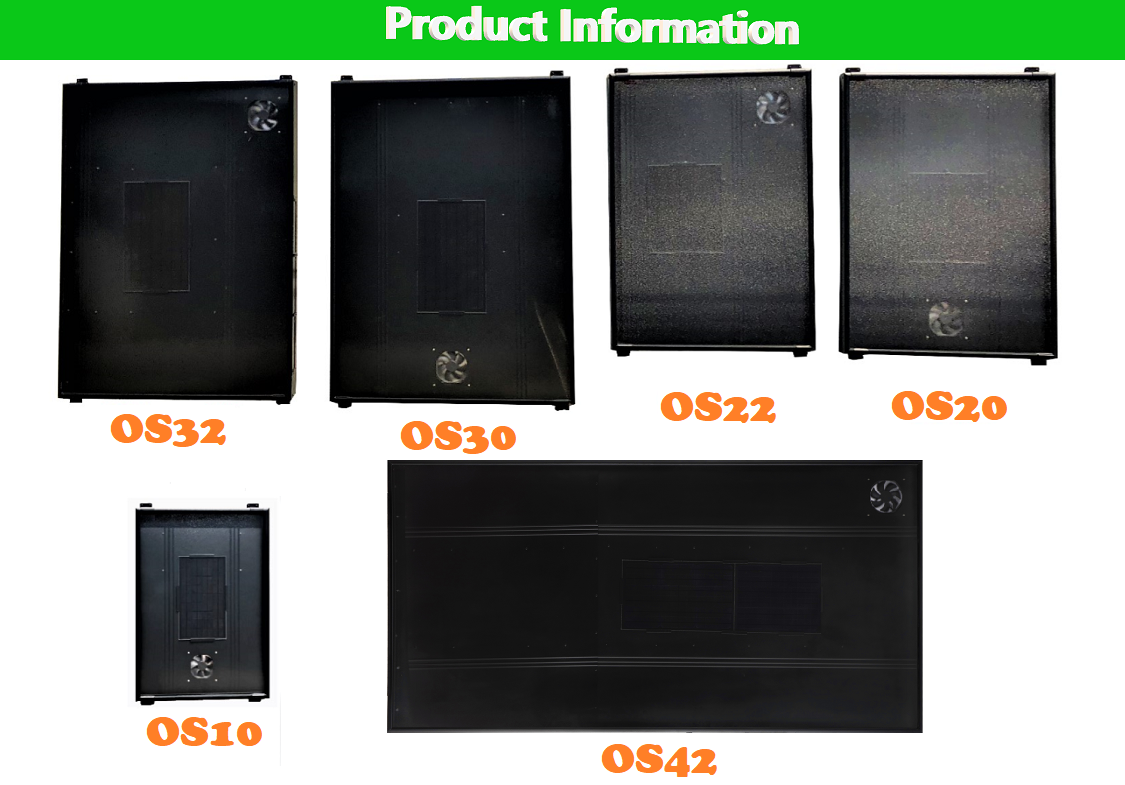 Read the details:  Product-description
OS10/OS20/OS30:  
Heating outdoor fresh air: available in spring, autumn and winter.
OS22/OS32/OS42:  2-in-1 function
Heating outdoor fresh air: suitable for all models.
Heating indoor air circularly mold: can keep heating the room air and increasing the room temperature, and can keep away from any wet or cold or smog air. This mode is the best way to heat the room. Applicable to OS22/32/42.
OS22/32/42: It is possible to use only air intakes that heat fresh outdoor air, and don't use the air outlet that heat indoor air.
Read the details: Easy to install and operate
Read the details: Video and file download