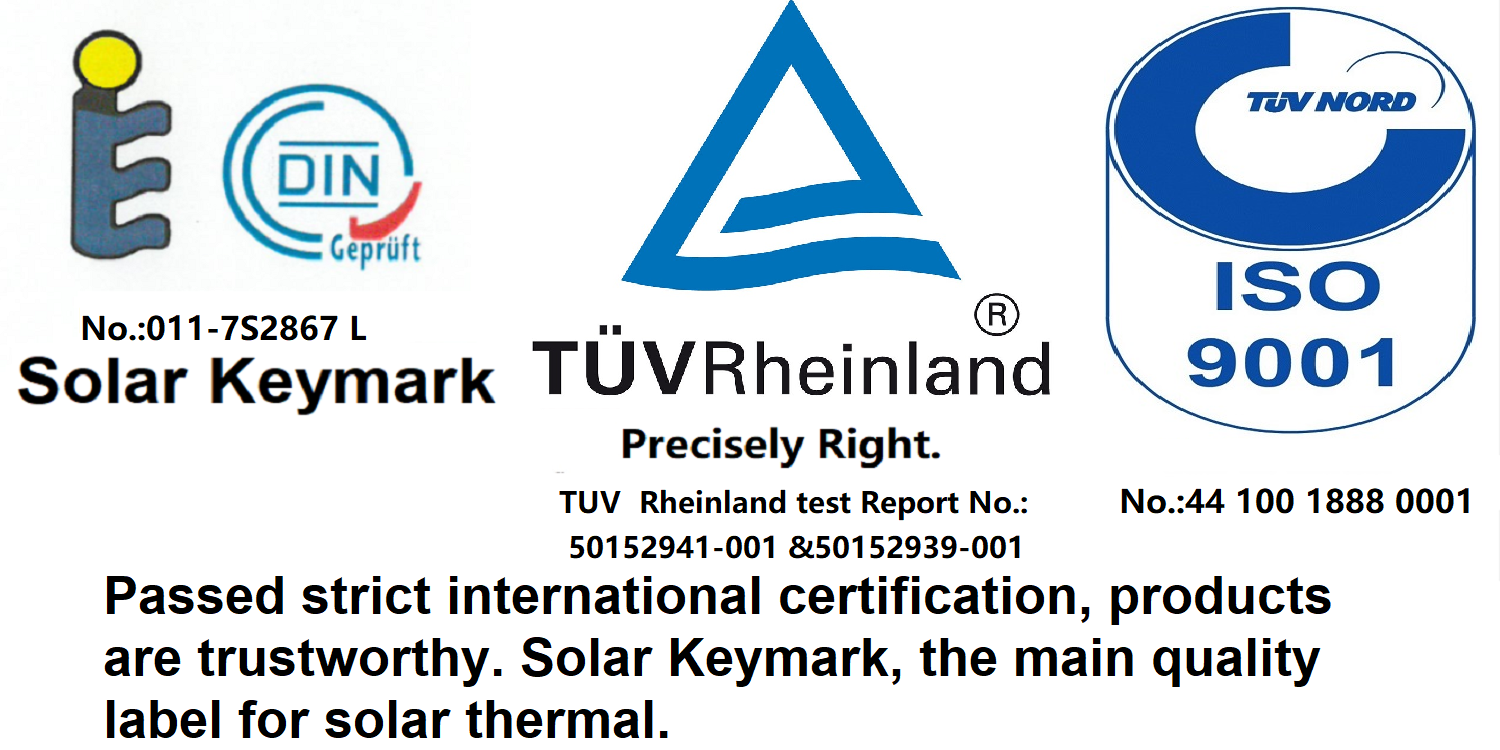 Passed strict international certification, products are trustworthy
https://nakoair.net/pages/test-reports
Certificates:
The Solar Keymark, the main quality label for solar thermal
The Solar Keymark is a voluntary third-party certification mark for solar tcts, demonstrating to end-users that a product conforms to the relevant European standards and fulfills additional requirements. The Solar Keymark was developed by the European Solar Thermal Industry Federation (ESTIF) and CEN (European Committee for Standardisation) in close co-operation with leading European test labs and with the support of the European Commission. It is widely spread across the European market and beyond. Note: The difference between the Solar Keymark and the CE-mark The Solar Keymark is a quality label and the CE-mark just attests that the product fulfills minimum legal requirements according to specific European directives.
Thermal performance testing for solar air collector; Pressure drop test; Time constant test; Visual inspection; Internal pressure test; Rupture or collapse test; Stagnation temperature; Exposure test; External thermal shock; Internal thermal shock; Rain penetration; Freeze resistance; Mechanical load; Impact resistance test using steel ball; Final inspection. All above listed tests of the standard EN12975-1:2006+A1:2010 and ISO 9806:2017 were passed successfully in accordance with the criteria.